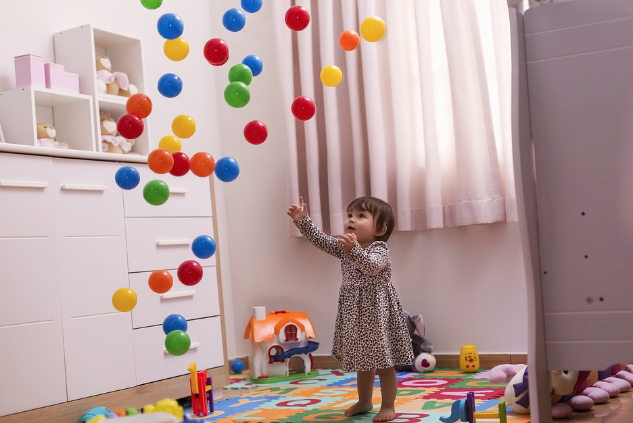 Tired of kids complaining, "I'm bored!" Sometimes finding fun family activities at home can be difficult. What can the kids do? The team at Kids Fun City cares about your family. We created this fun list of activities for you and your family. Enjoy making new memories. Never worry about being bored again.
The Ultimate List of Boredom Busters
We know you want the best for your kids. Our list of affordable family activities at home can be adapted to any age group. Don't worry about budget. Many of these activities don't require you to buy anything. Make the most of what you have. Make the most of your time with your kids. And avoid boredom!
Finger-painting with bright washable paints
Paint inspirational messages on rocks
Jam on musical instruments
Karaoke on YouTube
Do a kid friendly YouTube exercise class together
Draw with chalk on dark paper
Create a massive art collage with poster board and objects around the house like pieces of fabric, magazines, stickers, and wrapping paper
Create a vision board for "When I Grow Up"
Sock puppet plays
Take advantage of educational apps
Learn a foreign language like Spanish together using Duolingo and other apps
Make homemade salt dough (1 cup salt, 1 cup flour, and add water until pliable, use food coloring to make colorful dough)
Write a letter to family, friends, and teachers
Create a giant "All About Me" collage with favorite things
Have a stuffed animal fashion show
Make a family book club on a specific topic like nature or space. Once a week share what books everyone has read on the topic. Read books to younger children
Write a series of silly songs
Make paper dolls
Create a city metropolis out of cardboard boxes then pretend to be Godzilla and knock them down (great for toddlers and preschoolers)
Film a family talent show and share with friends on social media
Journal
Play Apples to Apples
Learn fun magic tricks with cards and daily objects with a magic book or online video tutorials
Try homemade science experiments
Explore new cultures with fun new recipes
Play Truth or Dare
Board game marathons
Movie marathon night. Watch your favorite series from Star Wars to Avengers from beginning to end with popcorn, of course
Yoga with Cosmic Kids
Make a giant alien Lego world
Kids Fun City Cares About Toronto
We hope you enjoy making new memories with your child with these fun games and activities. When you are looking for Toronto's number one family entertainment center, visit Kids Fun City. We have something for everyone in the family: giant indoor playground, toddler area, delicious food, birthday parties, and state-of-the-art arcade games. Kids Fun City is the best indoor playground in Toronto.