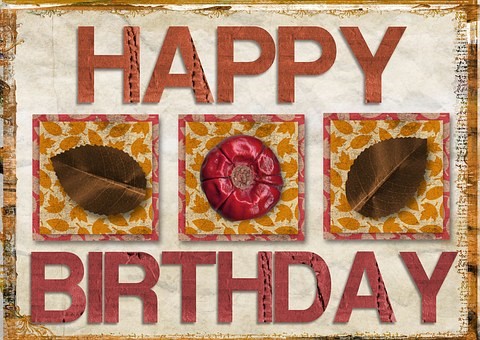 Coming up with fun ideas for Autumn birthdays can be tough. After all, it's hard to compete with the non-stop fun of summer and the building excitement that grows as we approach Thanksgiving and Christmas. But there are some great ways to celebrate.  Check out these four party ideas for your child's fall birthday.
Apple Orchard
Apples are a staple of the fall harvest season. And with so many different recipes based on the delicious fruit, it's no wonder people get excited this time of year. With that in mind, why not throw a caramel apple party. Similar to an ice cream sundae party, you provide the apples and caramel, along with toppings for the kids to choose from, and let them create their own edible masterpieces. For lighter snacks, or to reduce the inevitable sugar buzz, try slicing the apples and have the kids enjoy the toppings one slice at a time.
Play Some Sports
Fall is a favorite time of year for sports fans. NFL football is in full swing, and Major League Baseball begins their playoffs in October. No matter which sport your little one enjoys, they would have a ball scrimmaging with friends in the park. This is a simple, low-maintenance, and affordable party idea that the kids will love. And why wouldn't they? It's a full day of running and playing with their friends. Just be sure to check with your city parks department to reserve a table or pavilion if necessary.
Pumpkin Decorating Party
If your child's birthday falls close to Halloween, it can be tough to pull off a great party idea that doesn't involve costumes and creepy masks. But why not embrace the holiday by holding a pumpkin carving party? The kids can all make their very own jack-o-lanterns (although only the adults should handle the knives), and the parents will love not having to clean up a gooey mess in their own homes. You'll have some clean-up work to do, of course, but you can limit the amount by making proper preparations beforehand.
If the party is full of toddlers, it might be best to skip the carving altogether. Instead, grab some markers and craft supplies and let the little ones decorate their pumpkins without the need for knives.
Super Slime Party
The slime craze is still all the rage, and it doesn't seem to be going anywhere for some time. So, you may as well embrace it and throw a slime-themed party. And for those birthdays that are close to Halloween, why not add the extra touch of glow-in-the-dark slime? This stuff goes great with glow sticks and black lights to create a wild and spooky atmosphere that is sure to be like no other birthday party your child has seen.