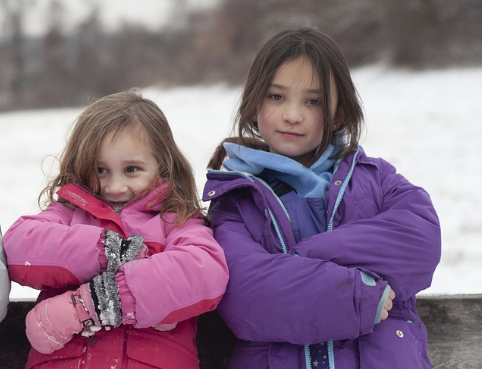 Winter cabin fever can drive parents and kids crazy! Avoid being bored in your home all winter with these fun activities. Whether you check out an exciting indoor playground, go sledding, or try your hand at art, you can turn the winter blahs into winter awesomeness!
Time to Play!
Children stuck indoors for hours and hours on end can get restless, especially if they don't have a place to get out excess energy. That can lead to trouble, fights between siblings, and whining. Avoid all of this by checking out an entertainment center indoor playground. These great attractions offer children a chance to run, jump, and play in a safe and fun environment. Many accommodate toddlers to teens and include yummy family-friendly food.
Sledding and Outdoor Sports
Make the most of the snowy weather. Take your kids out sledding, have a snowball fight, or go ice skating. Enjoy the cold winter together with fun outdoor activities. Build a snowman together. Make a snow angel or build a snow fort. Make memories for decades to come this winter.
Go to the Game
Enjoy a wide variety of professional and local sports games with the family. Whether you check out the Toronto Maple Leafs or the local high school hockey team, enjoy experiencing a great win with your family! Even if you can't afford to pay to see the pros, there are many college and high school sports teams that meet in the winter. Have fun at the game!
Get Artsy
Somedays you just don't feel like leaving the house. But that's okay. Just get artsy. Pull out art supplies like watercolors, clay, paints, and markers and work together to make a masterpiece. You can make snowmen together, cut snowflakes out of paper, or draw a self-portrait. Grab a camera and make a video. Build puppets and write a play. Have fun with your kids no matter how cold it is outside.
Library Day
Many local libraries have special children's programs, especially for toddlers and young children. Enjoy free stories, art projects, and games suitable for young children. Larger libraries may have a play area available. Check out a book or magazine and enjoy a nice day at the library.
Don't get stuck at home this winter. Come visit Toronto's number 1 indoor entertainment center Kids Fun City. With super big slides, a fun playground, toddler area, and crazy Lazer Frenzy maze, your family is guaranteed to have the time of their lives. Beat the winter blues with hours of excitement and fun!