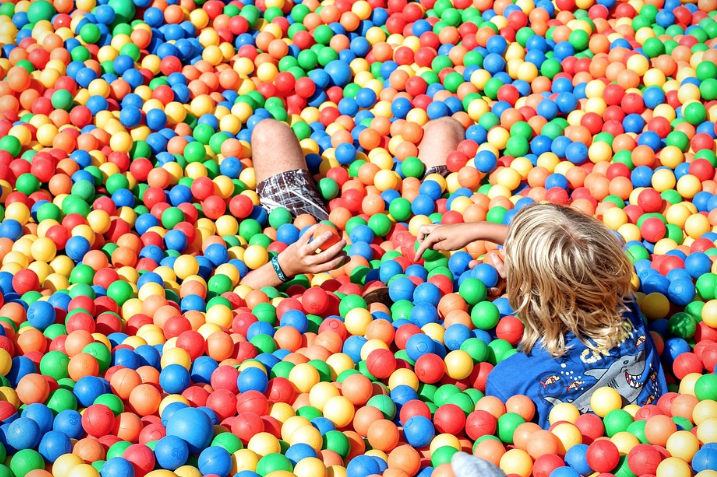 When you need a fun safe place for your family, a family entertainment center is perfect! Enjoy fun games, an indoor playground, delicious food, and more. For example, looking for Toronto things to see? Enjoy hours of thrilling fun at Kids Fun City, Toronto's best indoor amusement center. With food and fun for the whole family, Kids Fun City remains every family's #1 choice for family entertainment.
Games and More!
Looking for a fun amusement center on a budget? A family entertainment center offers exciting options for every age. From indoor mini-golf to giant slides, a large arcade to classic carnival games, family entertainment centers offer everything at a lower cost than full-scale amusement parks. Additionally, smaller indoor family attractions offer a more personal and interactive adventure. No wonder places like Kids Fun City top the best Toronto things to see this year. Think less time waiting in line and more time actually having fun! 
Many indoor attractions offer a wide arrangement of exciting games inspired by the carnivals of yesteryear. Enjoy classic games like skee ball, pinball machines, and bowling games. Sports lovers will enjoy fun sports-themed video games while technology lovers enjoy today's latest virtual reality and laser mazes. Family thrills for the whole family!
Snacks and Food
One of the reasons parents love these indoor playgrounds besides the year-round-games and fun is the food. The kids enjoy delicious treats and favorites, as well as delicious pizza and child-friendly menu options. Options at places like Kid Fun City remain affordable, especially for larger groups.
Events
Whether booking a birthday party of corporate event, family entertainment centers offer a wide range of exciting options. Company parties with mini golf, arcades, and private meeting rooms offer a perfect option for many companies. And the entire family will love hosting a birthday party event at a family entertainment center. It's a one-stop-shop for fun!
Places like Kids Fun City offer a safe environment for indoor play. When you need the best indoor playground in Toronto, visit Kids Fun City. For years, Kids Fun City has provided high quality, clean, safe family entertainment. Book your birthday party, group, or all-day play online today.