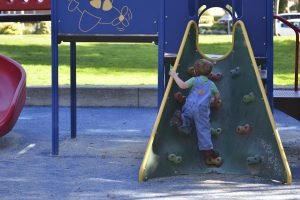 Indoor playgrounds are a great place for kids to have a great time, no matter the weather.  They can expend their energy in a safe, controlled environment, and have a great time while doing so!  But which indoor playground is best for you and your kids?
Obviously, we're biased – we think Kids Fun City is the best playground for miles around!  But you don't have to take our word for it.  Here are some of the things you should be looking for in a great indoor playground:
A Wide Variety of Activities
An indoor playground shouldn't just appeal to one age group or one particular type of activities.  They should have a wide range for all different sorts of kids.  Kids Fun City has our indoor playground, a great indoor mini-golf course, fun action experiences like Lazer Frenzy and Atomic Rush, and a toddler area for our youngest friends.
Space for Parties
One of the best uses of an indoor playground is for birthday parties!  Great indoor playgrounds should have private spaces available for presents, cake and all other sorts of party events.  Kids Fun City offers private room rentals or entire facility rentals to help make your next birthday party an event to remember!
Clean and Orderly
An indoor playground should be clean, hygienic and ready to use.  It's easy for an indoor playground to get messy – food gets spilled, mud gets tracked in from outside and so on.  We take great pride in making sure that all of our play spaces and equipment is clean and in working order at all times, so you and your children can play without having to worry.
Safety and Supervision
Indoor playgrounds can be large places, and you want to make sure the facility has the staff on hand to ensure that everyone stays safe.  Kids Fun City has a full staff of trained professionals, ready to handle anything that may come up.  You can rest at ease when Kids Fun City is on the case!
Kids Fun City matches up with any other playground you can name on all these points and much more!  But don't take our word for it – come on down today and see for yourself!